120mm L6 Wombat - 1/24th Scale -KFS-233 (TQ210)
Regular price
Sale price
£55.00
Unit price
per
Sale
Sold out
Parts: Resin (21pcs), Metal (11pcs), Etch, Decals, (Contains COLOUR Instructions)
The United Kingdom's L6 Wombat (Weapon Of Magnesium Battalion Anti Tank) 120mm recoilless rifle, entered service in the 1960s and was used by the British Army in many parts of the world. During the Vietnam War, the Wombat was used by the Australian army.
The L6 Wombat 120mm recoilless rifle was 12.66 feet (3.86m) long & required a 3 man crew. Usually, the Wombat was mounted on a small two-wheeled carriage to enable manouvre into a hide position. Contrary to some incorrect reports however, Wombat is not actually a vehicles towed weapon. Although usually fired dismounted from the portee vehicle, it could also be mounted on, & fired from, Army Land Rover vehicles and FV432 APCs suitably converted for the role.
The Wombat had 360 degree traverse and could engage static targets at ranges of 1,093yds (1000m) and moving targets up to 820yds (750m). The 0.5" (12.7mm) M8 spotting rifle mounted over the barrel helped the gunner to engage the target with a first round hit. The Wombat's 4.72" (120mm) calibre HESH round weighed 60lbs (27.2kg) and could penetrate 15.75" (400mm) of armour. The projectile itself weighed 28.3lbs (12.84kg). While the L6 Wombat was a powerful weapon, it created such a huge back blast signature when fired that it was difficult to keep its location hidden after the first round.
This kit is supplies as a set of Resin, Metal, Brass Etch, and Decals. The vehicle shown in the images are for reference only for how it was often mounted.
Product Ref: KFS-233
Share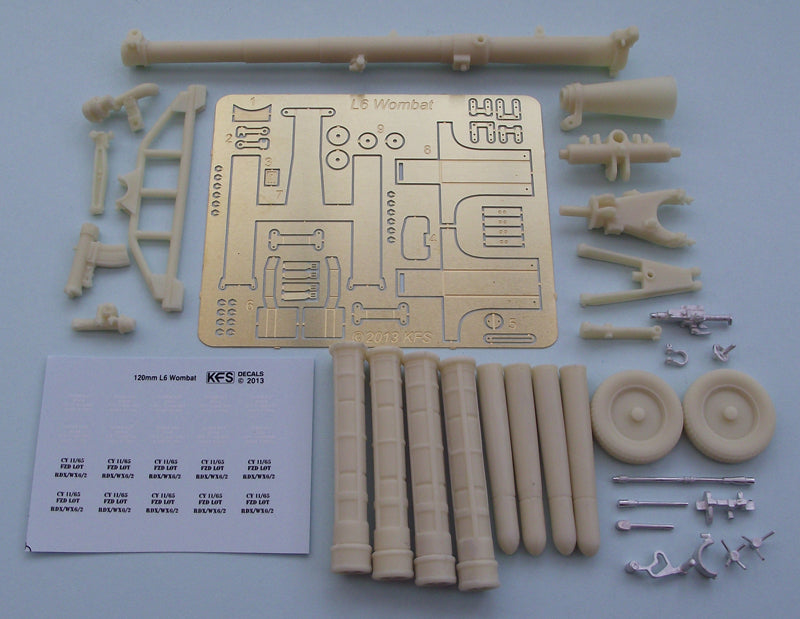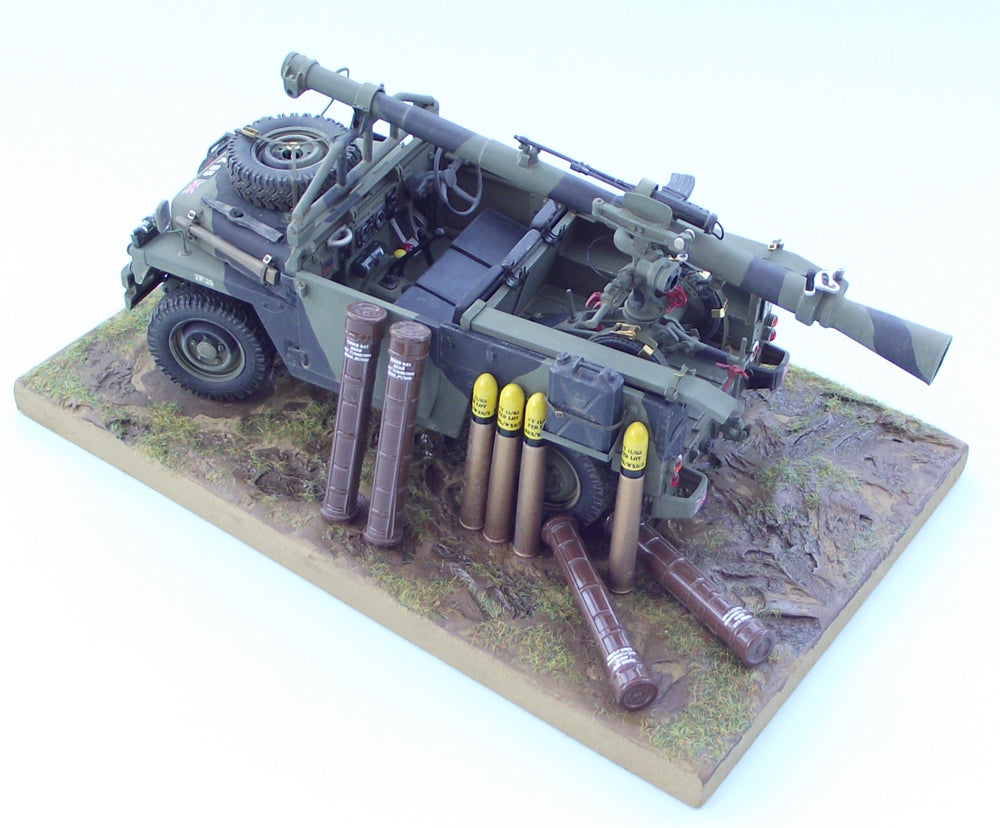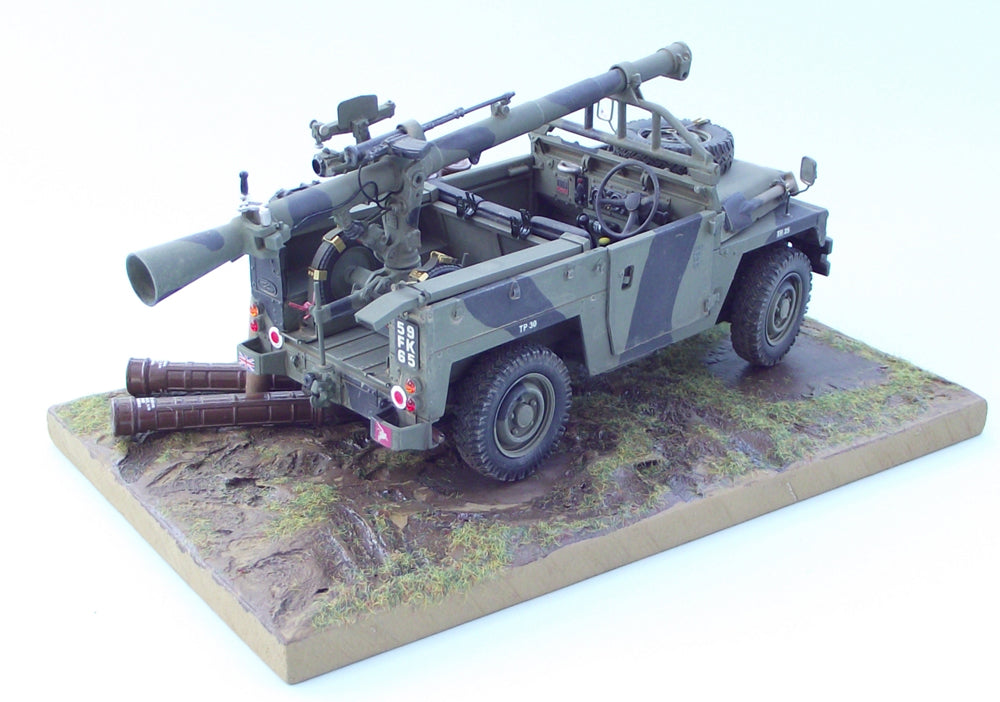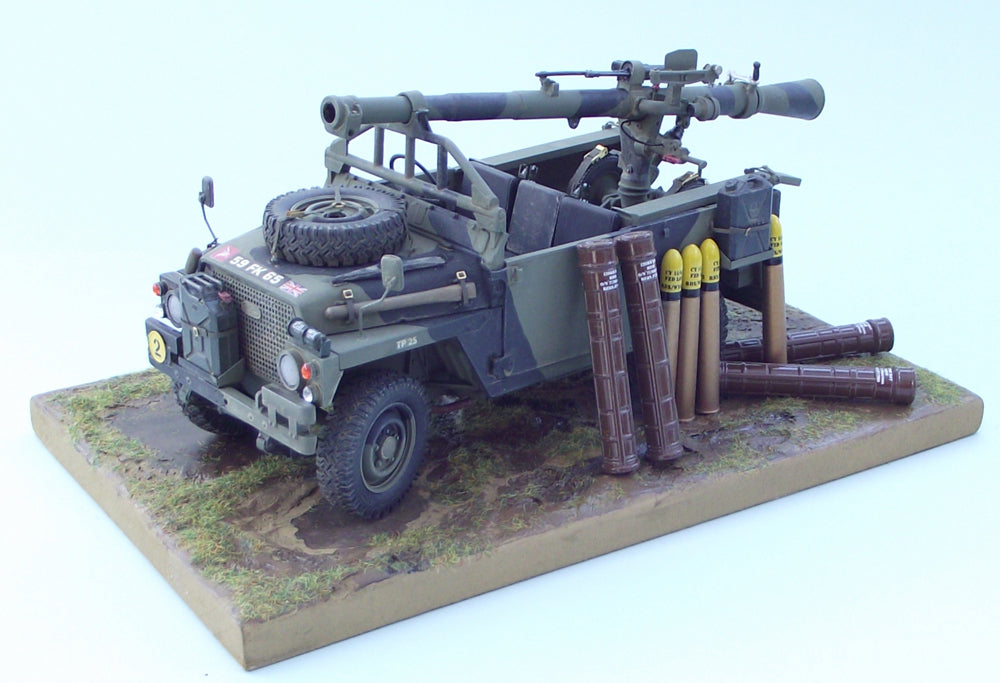 Latest Releases and Recent Restocks
Regular price

Sale price

£9.95

Unit price

per
Current Special Offers
Regular price

£8.95

Sale price

£7.50

Unit price

per